This hot spring is on the hill where you can enjoy a magnificent location. Especially in the night, the beautiful night views of Maebashi, Takasaki and Shibukawa spread like a panorama. An open-air bath is also popular.
Admission
Adult (junior high school age and over) ¥300Pre-school children Free
Languages
Only Japanese available
The way to get here without driving
Takasaki station is the hub station in Gunma prefecture. There are many hotel, restaurant and shops for souvenirs. A good thing is convenient to access from Tokyo. It takes 50 minutes by a bullet train (shinkansen) to Takasaki station from Tokyo station.
Let's start to trip to "Bandounoyu" from Takasaki station.
Need to take Joetsu Line or Agatsuma Line to Shibukawa station so you can check
which platform you should be with below monitor near ticket gate.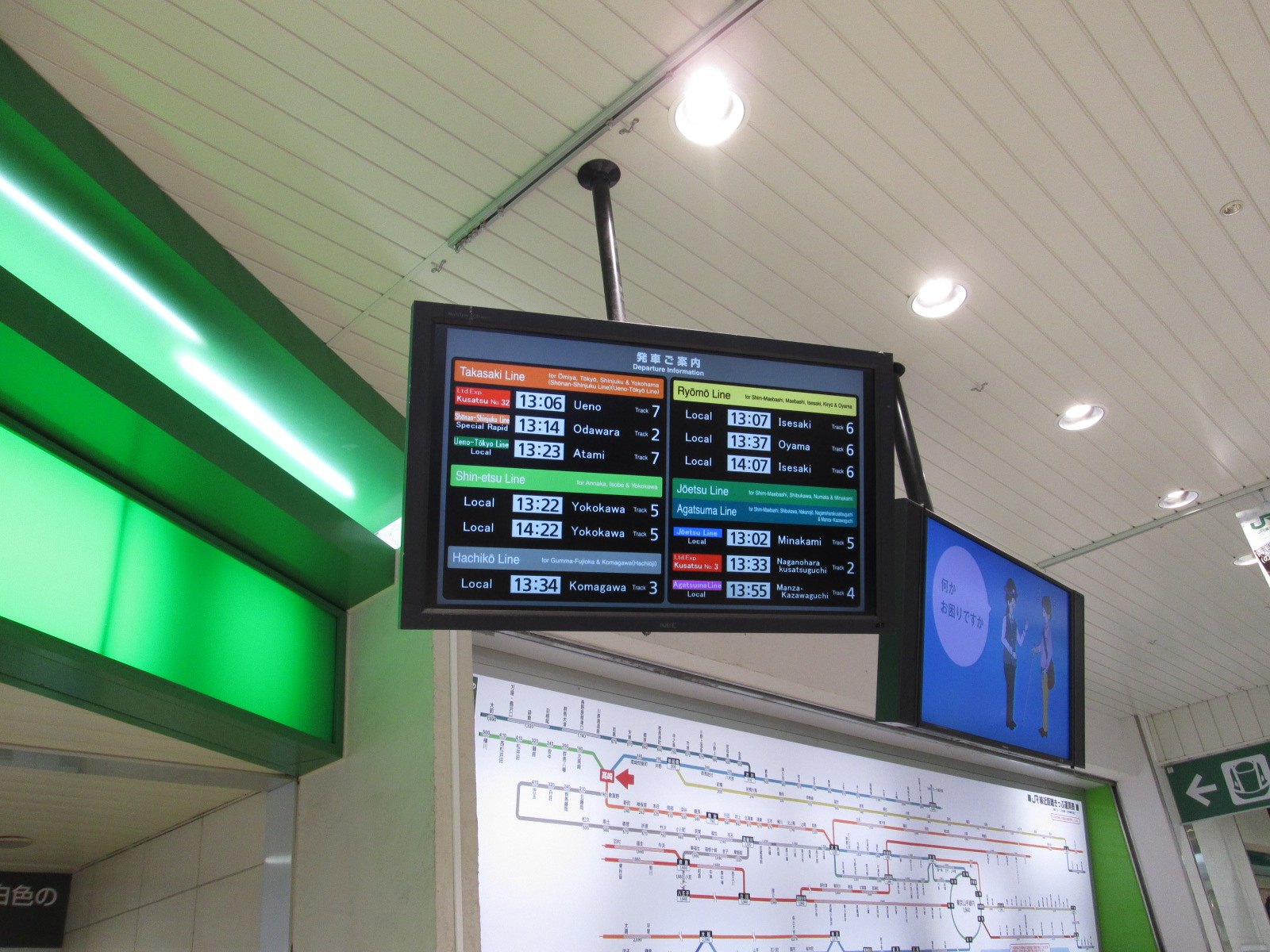 After 25 minutes taking, you will reach Shibukawa station and there is an English brochure for sightseeing around Shibukawa city.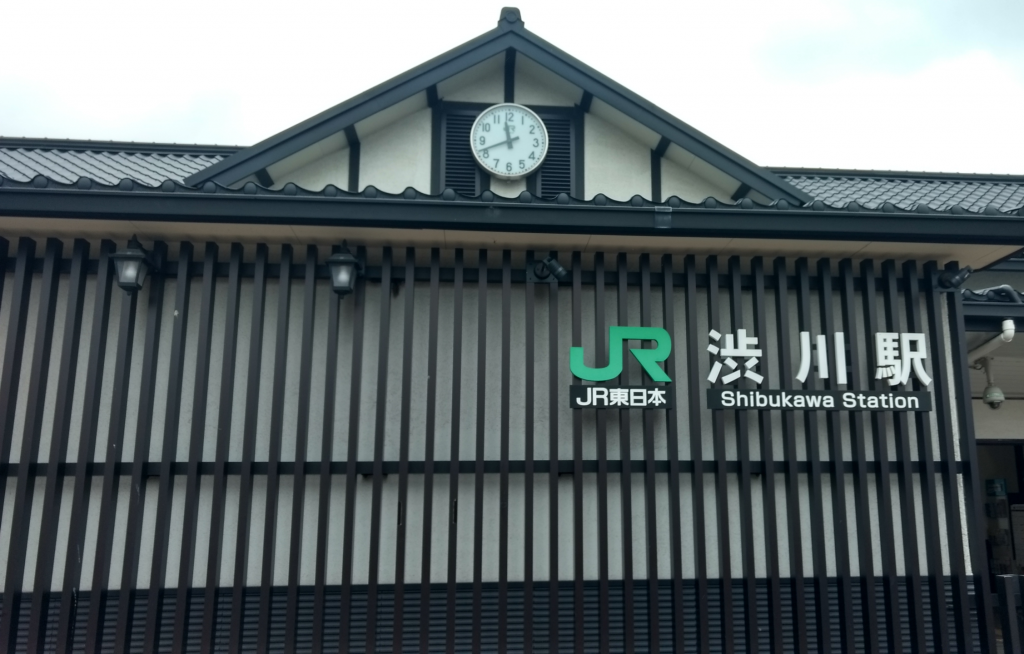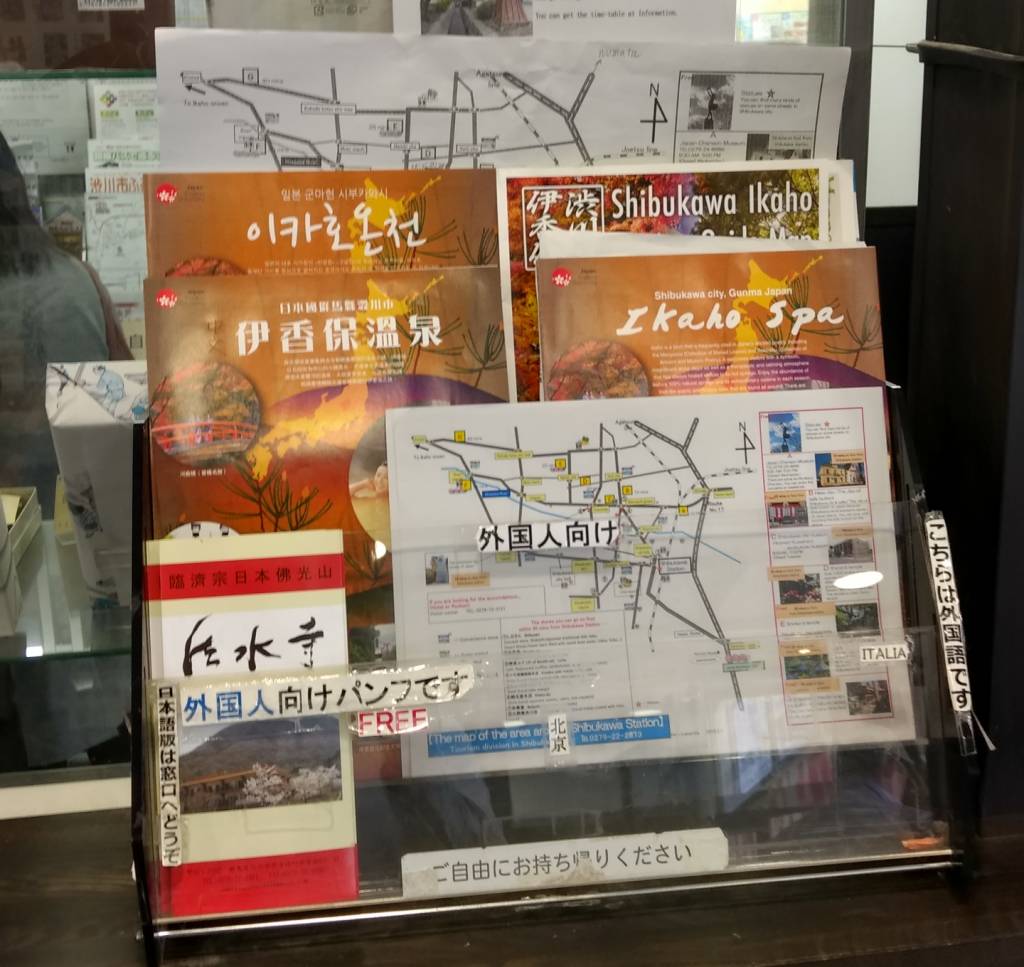 The Next step is taking a taxi to get to "bandounoyu". Many taxies wait in front of the station so don't worry about calling it. However, it is difficult to understand any English for the driver.
So please challenge to say in Japanese as below
"Bandounoyu ma de onegai shimasu"
If it doesn't work show the driver below.
"ばんどうの湯までお願いします"
After 15 minutes, here you come.

Interview with the manager
Why they welcome people who have tattoos
This facility was built by Shibukawa city office and the private company has been outsourced. The city office wanted the owner of private company to accept tattooed people though the owner already decided so because he wanted to protect all of the human rights.
Recommended season
Winter is best to see beautiful scenery from the open-air bath
The manager's comment
We always welcome everyone. Please keep good manners so that you will make friends while bathing.